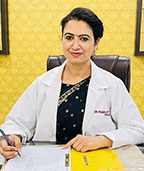 Dr. Prabhjot Saini
"An investment in knowledge pays the best interest."
Quest for knowledge is an innate quality of human being which makes them distinct from all other creations by god.
It gives me immense pleasure to share my views on the college website. I feel extremely privileged to work as a principal in SKSS College of nursing Sarabha as we have such an atmosphere that promotes personal as well as professional growth of an individual.
SKSS College of nursing sarabha is a learning community comprised of students, faculty, staff and health care professionals who support each other in providing quality educational programs and pursuing scholarly endeavors.
We sustain a dynamic educational process that responds to changes in the health care needs of the community.
We employ creative teaching strategies for the promotion of critical thinking and ethical individual skills and talents.
Our students are sent to different hospitals and speciality centers by college vehicles for clinical practice.
We are committed to the advancement of nursing knowledge through scholarships, research and publications.