For special Clinical training, we send our students to

| | | |
| --- | --- | --- |
| Affiliated Hospitals | Bed Strength | Distance from College |
| Civil Hospital, Ludhiana | 250 | 20 kms |
| C.H.C. Pakhowal | 30 | 5 kms |
| C.H.C. Sudhar | 30 | 5 kms |
| Deep Nursing Home and Children Hospital, Ludhiana | 150 | 20 kms |
| Sobti Neuro Centre, Ludhiana | 49 | 20 kms |
| Mind Plus Health Care Pvt. Ltd., Ludhiana | 30 | 20 kms |
| DMC Hospital, Ludhiana | 1326 | 20 kms |
| DMC Hero Heart, Ludhiana | 171 | 20 kms |
| Fortis Hospital, Ludhiana | 257 | 25 kms |
| Institute of Mental Health, Amritsar | 500 | 160 kms |
| Tek Chand Sidana Memorial Psychiatric Hospital, Sri Ganganagar | 65 | 250 kms |
Labs & Departments

Along with clinical postings we have facility of various labs and departments that help students to learn various nursing procedures.
Fundamental Lab

Fundamental Lab :– There are 10 demonstration beds in an adequate proportion to the number of students. The Lab is fully equipped with 5 Dummies (One Multipurpose patient care simulator) almirahs, washbasins with running water supply, tables, chairs etc.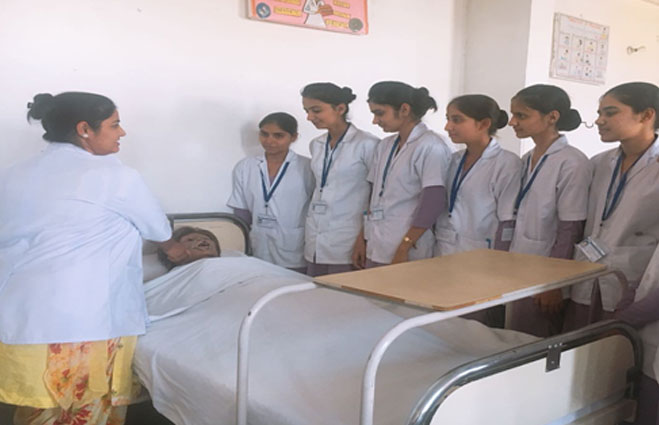 Community Lab

Community Lab:- This lab is equipped with community Nursing bag, cards & folders with under 5 cards, eligible couples Maternity card 1 cot, charkha, various national programme models, CHC Models and Village Health Care worker Models for practicing nursing procedures in rural and urban area of community.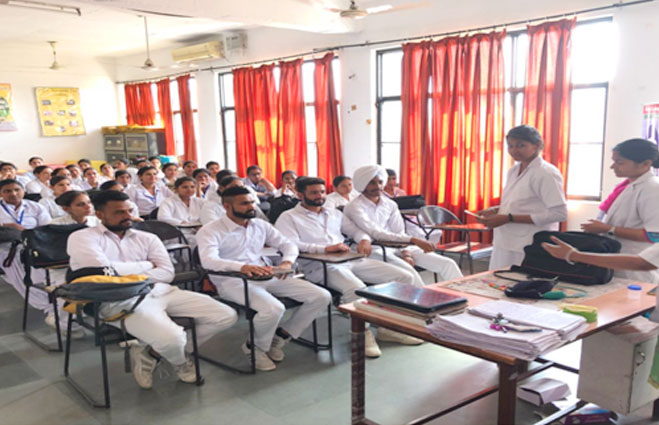 Nutrition Lab

Nutrition Lab:- This lab is for imparting basic knowledge about balanced diet and therapeutic diet for specific disease conditions. This lab has 10 gas stoves with gas connections, washbasins running water supply. Juicers, Mixers, Electric toasters, almirrahs, refrigerators and container for food storage.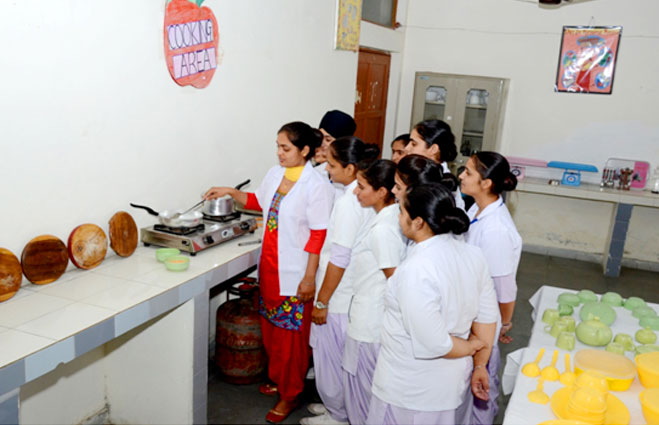 Computer Lab

The computer lab is well furnished and well equipped with 15 computers with internet connection.
The computers have MS Word, Excel, Power point software's etc.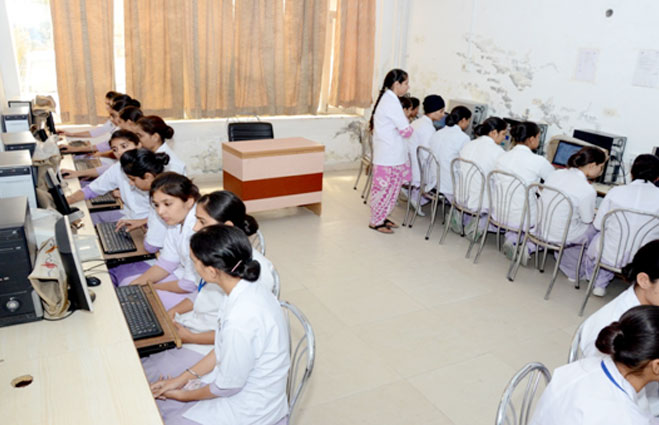 Anatomy Lab

Anatomy Lab:- It has required posters, specimens, charts and skeletal system etc for teaching and demonstration to the students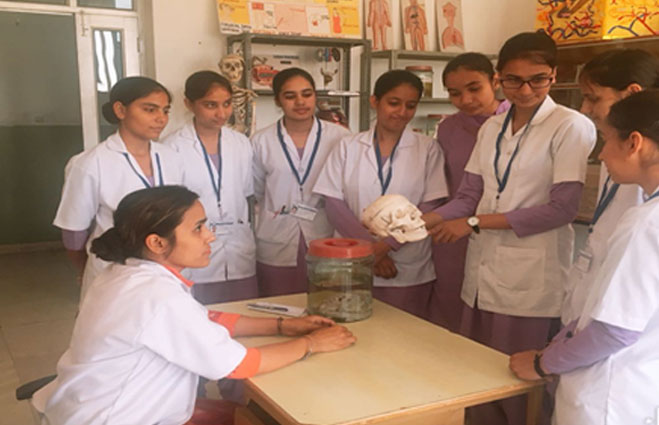 MCH Lab

MCH Lab:- It has required posters, specimens, charts, equipment, and vaginal delivery simulator for demonstration/ practical training of students.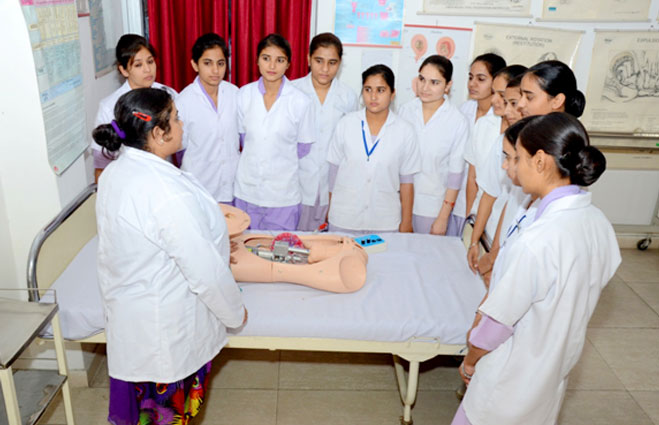 Audio-Visual Aids Room

A.V. Aids Lab :- This room has advanced training aids like LCD Projector Overhead projectors, Slide projectors, Television, V.C.R. and Tape recorders, Amplifiers with Speakers, models specimens and different types of boards.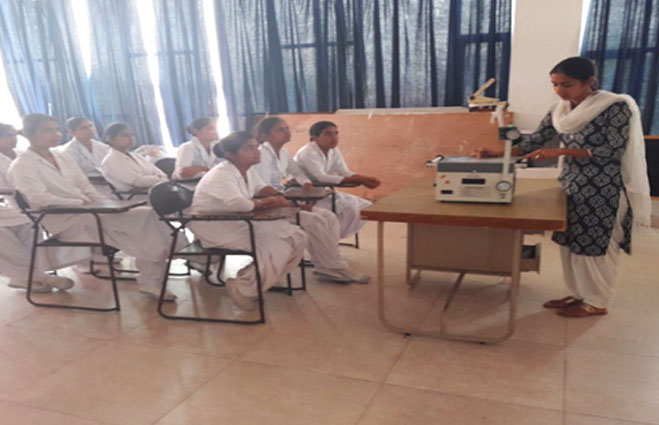 Mental Health (Psychiatric Nursing Lab)